Like everyone, I was taken by surprise when a friend texted me "Blatt's out" while I was on my way to the Mavs-Thunder game last night. After furiously checking Twitter and learning more about what transpired I have no idea if this will be a move that improves the Cavs' chances against the Western Conference elite. I have no real hot takes that haven't already been tossed out. I just have these three quotes that stood out:
(transcript courtesy of Tomer Azarly on Twitter) "LeBron doesn't run this organization. LeBron is about this organization, he is of this organization. he's of our community. this narrative that somehow we're taking direction from him," says Griffin. "It's just not fair. It's not fair to him, in particular, but frankly, it's kind of not fair to me and our group anymore."
Hokay. "I take David Griffin at his word, completely, in matters pertaining to LeBron especially" – my friend's daughter who was born yesterday.
Tyronn Lue says he intends to do things better, not differently than David Blatt. #Cavs
Tyronn, you better be amigo. Because right now you are known for three things – being LeBron's lackey, the NBA actualization of Machiavelli and of course, Allen Iverson's stepladder. You got some brand management issues, bro.
Rick Carlisle weighs in on the firing of David Blatt. http://es.pn/1Qqnh9M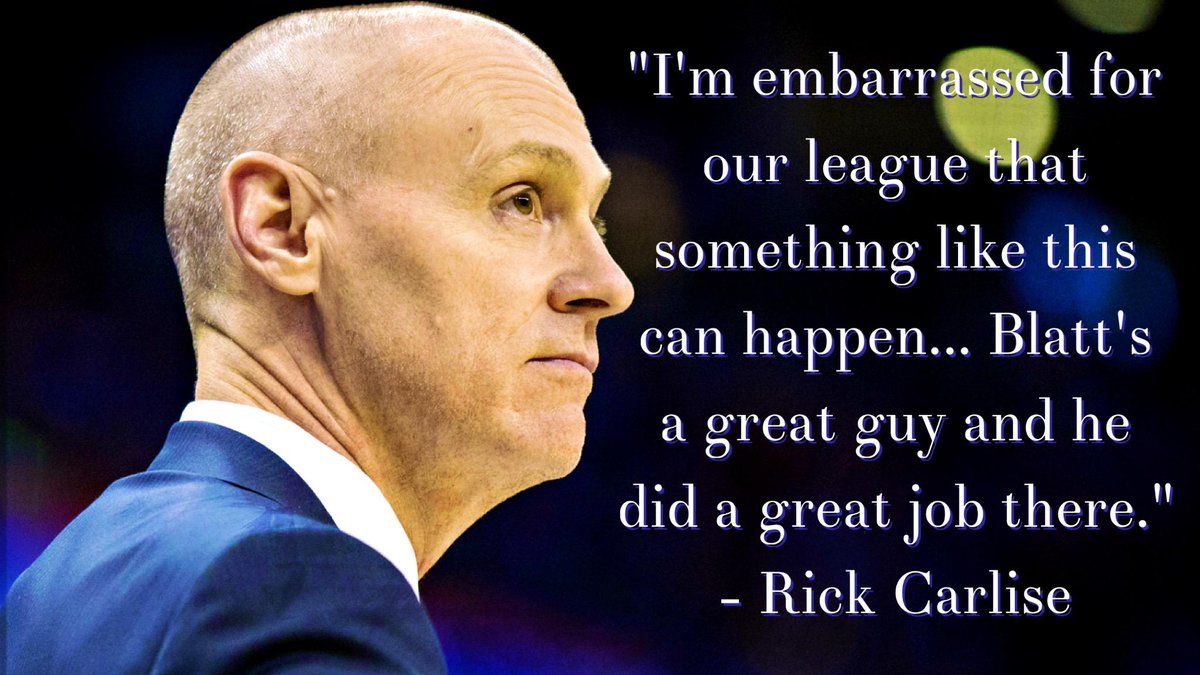 I freaking love Rick Carlisle…